Foot Orthotics and Braces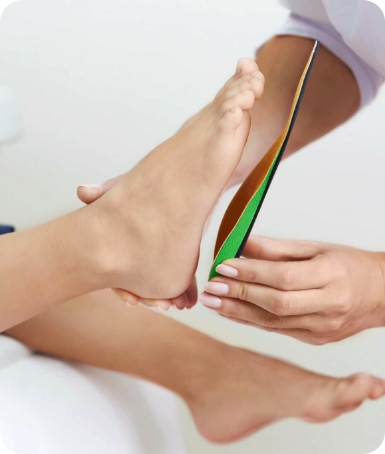 Custom made foot Orthotic defines as a medical device is made to support, align, prevent or enhance deformities of the foot.
A bio mechanical assessment should be performed to determine if foot orthotics would benefit a patient. Custom made Orthotics is fabricated at our partner labs with different materials to provide support for different foot problems.
Custom foot orthotics is the preferred treatment for foot and knee pain, Plantar Fasciitis, Achilles tendonitis, Metatarsalgia, and other foot diseases. It can also reduce muscular fatigue in order to promote more efficient feet performance. People who are active in sports or who stand or walk for long hours may find custom orthotics helpful to increase performance abilities.

Whether you experience pain in the knees, back, hands, elbows or shoulders, Bauerfeind Train® supports are designed to restore mobility and improve performance. They are made from an anatomically knitted breathable fabric with visco-elastic inserts. As the joint moves, they provide a therapeutic massage and support. This stimulates the circulation and promotes the healing process. Weather you are a professional athlete or someone seeking a more active and healthy lifestyle, you will enjoy the quality, excellent wearing comfort and therapeutic effectiveness of the Train range.
Orthoses are used primarily to control, stabilize or immobilize a joint. Stabilizing orthoses from the Loc® product range provide relief and support. Functional orthoses from the SecuTec® product range help to restore mobility. SofTec® multifunctional orthoses can be used as fixed or mobile supports, depending on your treatment plan.
BRACES AND SUPPORTS CAN BE COVERED BY EXTENDED INSURANCE!
Please email us or call for all questions!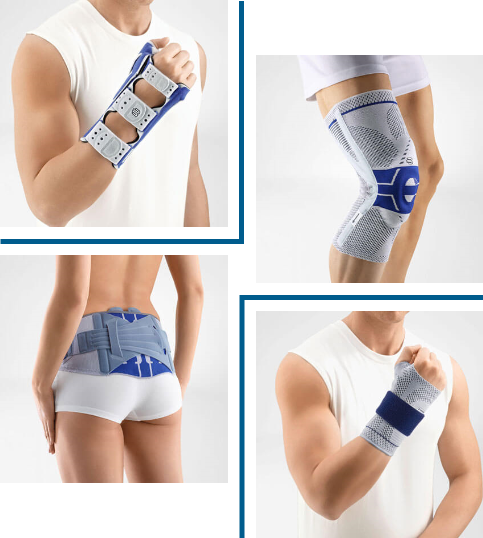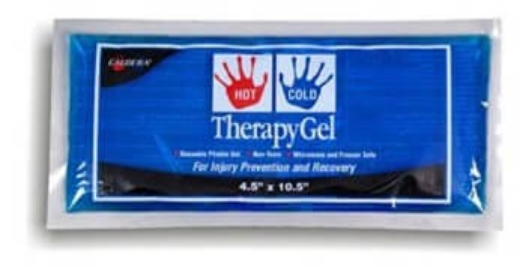 Caldera Therapy Gel can be applied either hot or cold. It is manufactured from a unique blend of plastics that allows it to be both pliable and reusable. This quality and durable product provides an extremely soothing touch. All therapy gel is latex free and non-toxic, microwave and freezer safe.
Feel free to ask any of our practitioners or family doctors about hot/cold therapy gels!
Our administration and support staff all have exceptional people skills
and trained to assist you with all medical enquiries.