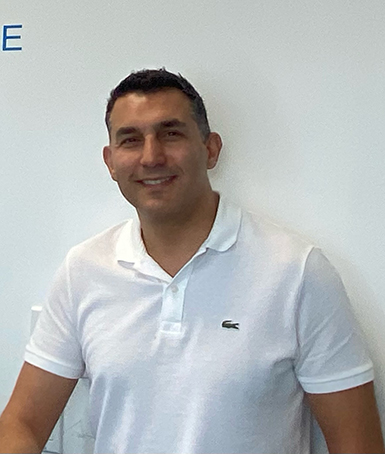 Dr. Nima Sakian practices preventative medicine by addressing symptoms and early signs of disease.  He values the use of advanced cutting-edge technologies in his current care. He provides private consultations for disease prevention and health promotion, taking the time and effort to identify underlying causes and getting to the source of the problem rather than throwing a pill at it. His commitment to this approach yields positive outcomes. 
Dr. Sakian grew up in Vancouver. He completed a three year medical residency program at North Shore LIJ hospital in New York.  Since 2010 he has been practising in Vancouver. He is a board certified family physician in both Canada and the United States.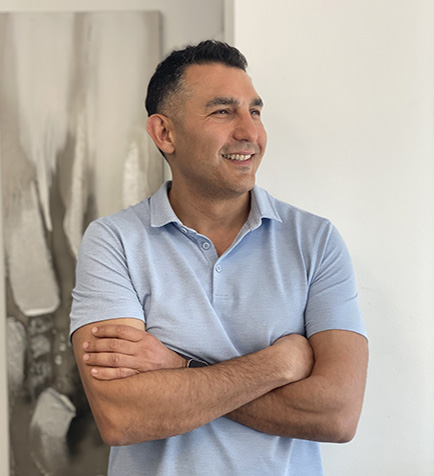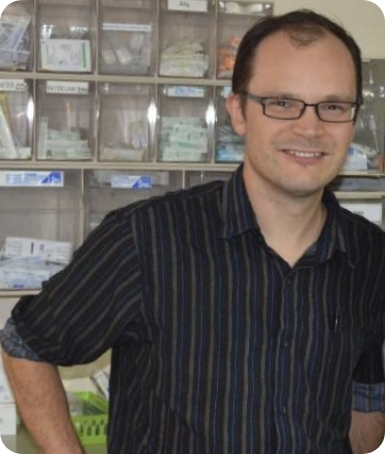 After completing his B.Sc. in Biological Engineering at the University of Guelph, Robin studied medicine in Australia.  He earned his Fellowship with the Royal Australian College of General Practitioners in rural, remote, and austere settings, complementing office practice with emergency medicine.  He moved to Canada in 2018, and obtained his Canadian credentials with the CCFP and LMCC thereafter.
Dr. Adams enjoys meeting patients and aims to incorporate preventive medical care at every opportunity.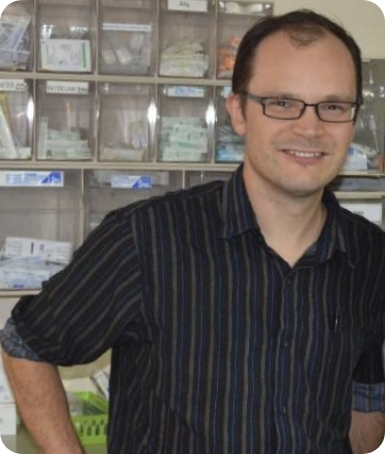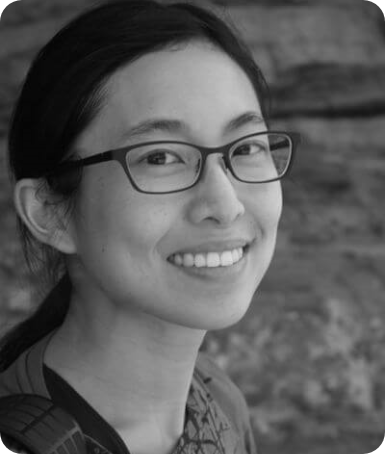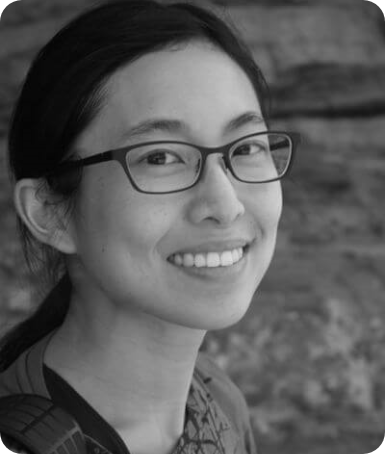 Dr. Jessica Chueh completed her medical studies and specialist training in Australia, and has returned to British Columbia where she looks forward to working as a family practitioner. She spends her free time going exploring with her camera, and enjoying nature.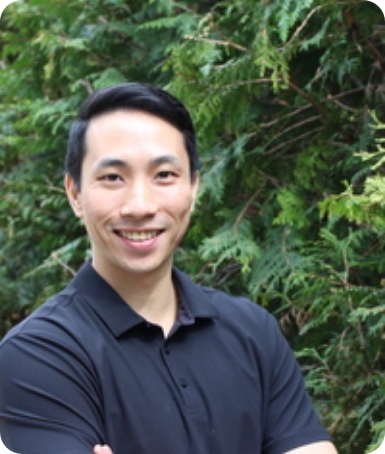 Dr. Ng is a sports-minded chiropractor, fixing complicated muscle and joint problems quickly and comfortably. Through his experience, he recognizes that each patient and injury is unique. The recovery process is no different so he strives to provide patient-centered care that is individually tailored for each patient's needs.
He believes that movement is an important part of the recovery process and for injury prevention. He will encourage you to be an active participant in your recovery by incorporating guided rehab into treatment sessions with easy to understand exercises and stretches. Dr. Ng is a skilled manual therapist and utilizes a diversified approach which includes joint manipulation and mobilization in conjunction with soft tissue therapies. The focus of using manual techniques is to help your body move and feel at its best.
Dr. Ng's goal is to help people understand their pain so they can take charge of their body and reach their fullest health and wellness potential.
Dr. Ng completed his Doctorate of Chiropractic in 2015 from the University of Western States (UWS) in Portland, Oregon. Prior to that, he earned his Bachelors of Science in Human Biology from UWS and Bachelors of Kinesiology from the University of British Columbia (UBC).
Coming from an athletic background, Dr. Ng has special interests in sports injuries and functional training. In his spare time he stays active by playing volleyball, dodgeball, soccer, and weightlifting.
If you're ready to start feeling better, moving better and living life without pain then come see Dr. Ng.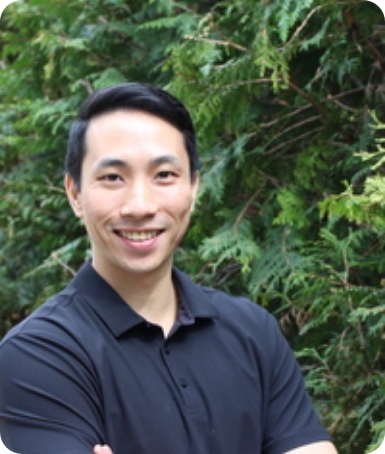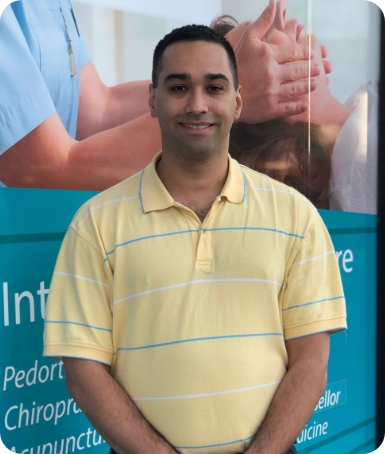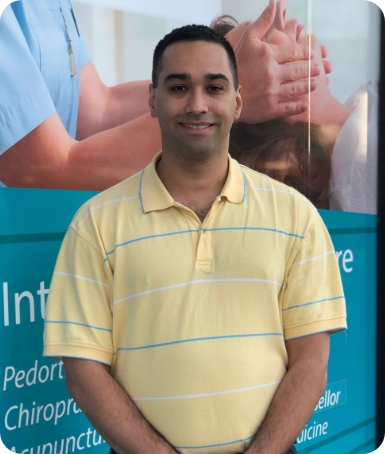 "Dr. Alex Murray, attended the University of Western States an evidence based school, in Portland, Oregon to study chiropractic, where he graduated with honours. Dr. Murray would then start his career taking over Point Grey Chiropractic in 2012, where he ran and operated his own clinic for the past 7 years. Since 2015, Dr. Murray has split time at Spring Medical Centre working alongside MD's, physios, massage therapists etc.
Dr. Murray thoroughly examines patients, assessing function and using orthopedic tests to accurately diagnose a patient. Dr. Murray's treatment style is a blend of traditional chiropractic with massage and physio techniques. Dr. Murray uses an aggressive approach to improve function and fix injuries, not just put a "band-aid" on symptoms. As treatment progresses, Dr. Murray provides the patient with home exercises and stretches. Dr. Murray is experienced in many techniques including McKenzie protocol, Active Release, Graston etc. and has used modalities such as Ultrasound and Shockwave for treatments.
A wide variety of patients receive treatment ranging from general wellness, work related discomfort, sport injuries to more severe conditions such as motor vehicle accidents. During his time at Spring Medical, Dr. Murray has worked on hundreds of motor vehicle accident patients. He has helped many patients overcome some of the most severe injuries.
Also a graduate of UBC Kinesiology, Dr. Murray has worked with many athletes near the Point Grey campus ranging in ability from recreational, high school, collegiate, club, professional to Olympic level athletes. Dr. Murray played college football at UBC and along with his Kin background, this has allowed him to have a better understanding of the needs and demands of athletes at all levels.
Dr. Murray has spent time working with independent medical examiners assisting specialists such as Physiatrists and orthopedic surgeons. This experience was invaluable for elevating Dr. Murray's examination skills and diagnosing abilities."
Dr Sam Gharbi MD CM FRCPC
Internal Medicine Specialist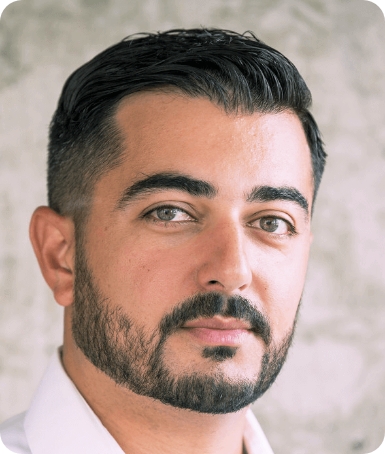 Dr Sam Gharbi is an Internal Medicine specialist with a focus in Cardiovascular Health, Chronic Disease Management, and Complex Care Medicine. He received his medical training at McGill University and completed his residency and fellowship specialty training at the University of British Columbia. In addition to his clinical duties, Dr Gharbi is an accomplished educator, administrator, and innovator in healthcare. More information can be found at samgharbi.com​ Dr Sam Gharbi has joined the Spring Medical team in providing rapid access to specialty care services for patients having cardiovascular issues as well as cardiac risk factors & chronic illnesses in the form of diabetes, hypertension, chronic kidney disease, iron deficiency, and thyroid dysfunction among many other things.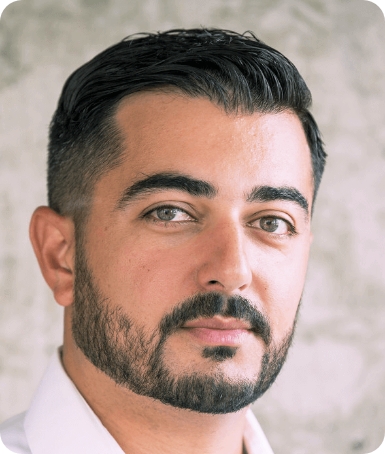 Kinesiologist (Active Rehab)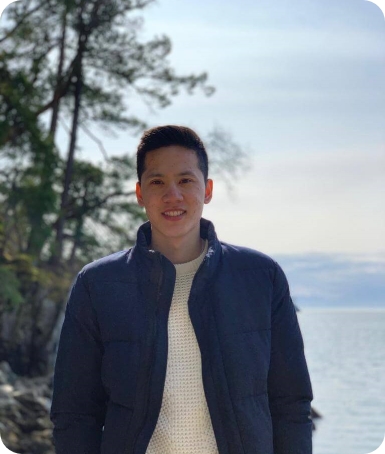 Kinesiologist (Active Rehab)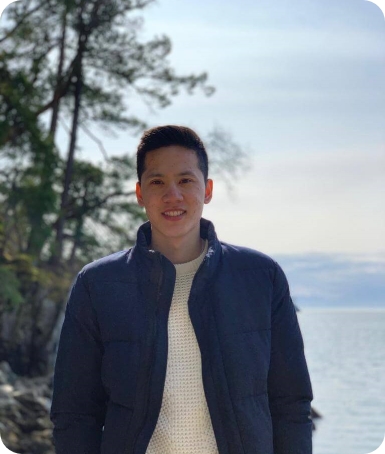 Andy obtained his Bachelor of Science in Kinesiology at Simon Fraser University (SFU) with a certificate in Health and Fitness Studies. He has provided exercise prescription and training programs to a diverse clientele including athletes, ICBC claimants, seniors, and general populations. He was involved with the Fraser Health Fall Prevention Clinic assisting seniors regain strength and mobility. Andy competed as a student-athlete in NCAA Division II Track and Field as a long jumper and uses this experience to provide in depth knowledge on sprinting mechanics, Olympic lifting, and speed development. Since 2015, he has been working with individuals involved in motor vehicle incidents by creating and implementing 1-on-1 exercise therapy programs. Andy strives to provide quality education and guidance to help clients achieve functional pain-free movements. In his spare time, Andy enjoys playing basketball, cycling, snowboarding, and weight lifting.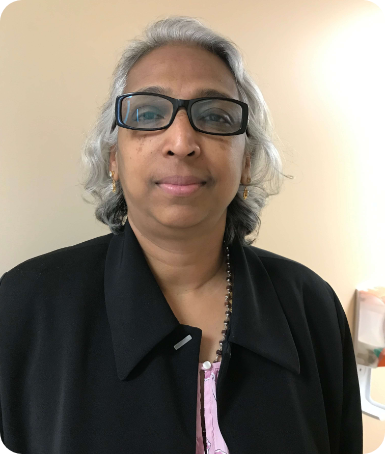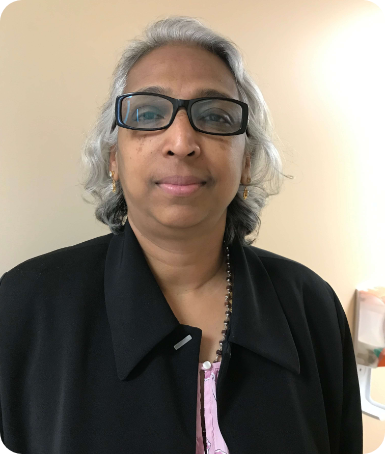 Noorjahan Jaganath is a Registered Nurse Practitioner whose focus is to provide comprehensive care to populations of all age groups. She has 30-years of nursing experience, of which she has been managing patients of Northern Saskatchewan independently since 2013. She became an NP in 2017 and now registered to practice in BC. She provides care with empathy and kindness.
She holds an MSc in Child Health Nursing from MGR Medical University(2000) and an MSc in Health Sciences from the University of London (2005) and Masters in NP from Athabasca University. She has been a nurse in critical care, pediatrics, and gerontology. She also worked as a faculty at the University of the Fraser Valley and a Clinical Associate of UBC.
In her free time, Noorjahan enjoys taking her dog for long walks, spending time with her husband and daughter as well as relaxing at home watching good TV programs.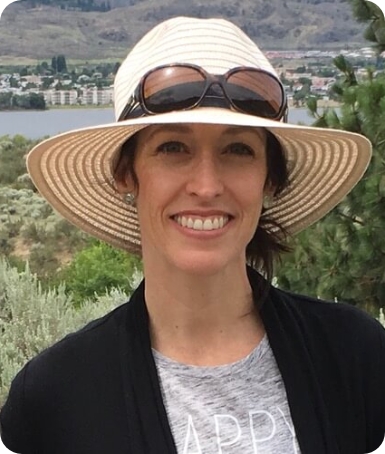 LAUREN YUEN is an occupational therapist, a certified work capacity evaluator, and a Tutorial Lead at the University of British Columbia. Lauren graduated with 1st class standing from McMaster University in 2004 with a Master of Science in Occupational Therapy.
She completed her final clinical placement in Vellore, India, after which she returned to her home province of BC to begin working as an OT. Lauren has had over 15 years' experience working in a variety of roles and with different populations. From acute care surgical, neurological, and psychiatric wards, to community OT roles in both Vancouver and Toronto, Lauren has developed a wide array of OT skills. In 2009, Lauren began working in private practice providing care to clients with an emphasis on return to function and return to work. This included populations with orthopedic injuries, repetitive strain injuries, head injuries, chronic pain, and mental health issues. She provided comprehensive functional and cognitive abilities evaluations, as well as ergonomic assessments and job demands analyses. Lauren has worked on teams including the Head Injury Assessment and Treatment Services, and Occupational Rehabilitation 2.
She has also worked at a management level providing
OT staff with training, mentorship, performance management and program development. Lauren is experienced in completing medial legal assessments including Physical Capacity Evaluations and Cost of Future Care Assessments. She is registered with the College of Occupational Therapists of BC. She participates in regular and on-going professional development to ensure best practice skills and has a particular interest in concussion and persistent pain management. When not working, Lauren enjoys a busy life with two young children and a passion for downhill skiing and Flamenco dancing.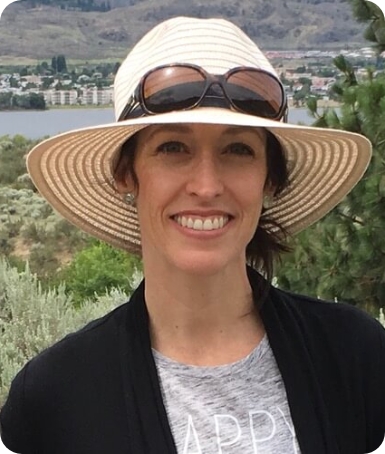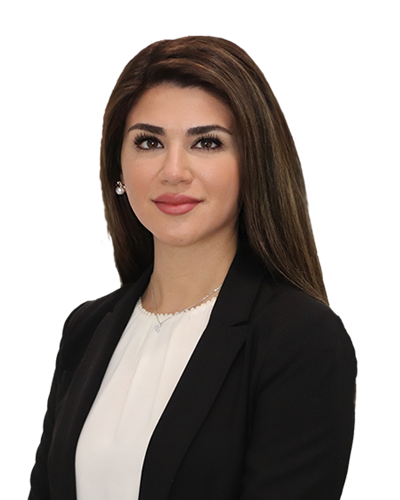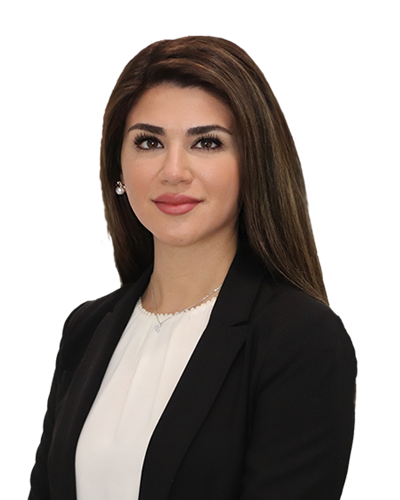 Dr. Sareh Zahedieh completed her Bachelors in Science at the University of British Columbia and started her medical career by attending Saba University for medical school. She then went onto completing her pediatric residency at University of Arizona in Tucson and completed a year of training in Pediatric critical care at Washington University in St. Louise.
She then returned to Vancouver to be close to family and started as a community pediatric consultant. She has a wide scope of practice including but not limited to all medical and behavioral issues in all age groups in pediatric population. She is double boarded in Pediatric in both US and Canada.
Please send referrals over email or fax and clinic will contact patients directly.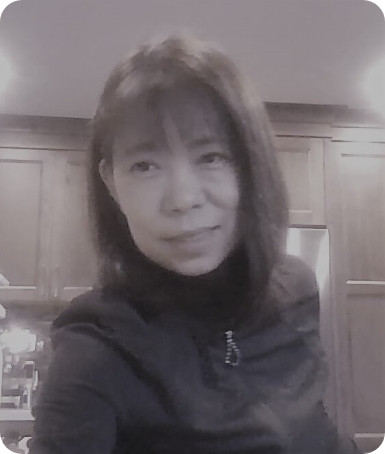 Dr. Emily Shao Ai Liu earned her doctorate (Dr. TCM) in China and is a registered RTCMP in the province of British Columbia, Canada. She obtained her PHD and Masters Degrees at the Beijing University of TCM with specialization in Acupuncture and Diagnosis of CM.
She has taught Acupuncture and Clinical fieldsat (MSU) University and currently teaches Internal Medicine, Diagnosis of CM and Herbal formula courses at ICTCMV and VCC (PCU) colleges in the Lower Mainland. Her student graduates have flourishing and very successful clinical practices in Canada and countries around the world. With 20 years of clinical experience and a passion to continually improve her knowledge and skills, Dr. Liu is a leader in the field who provides reliable, trustworthy consultation and treatment.
She specializes in areas of Dysautonomia, Pain Syndromes, Cerebral Disease, Digestive system disorders, Gynecology and infertility.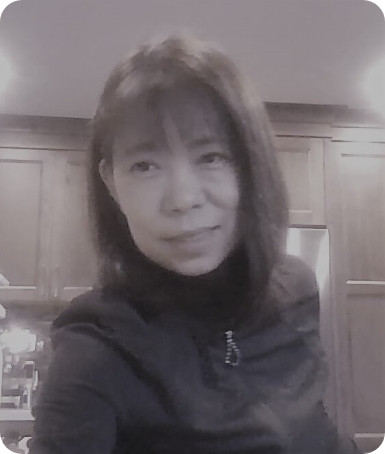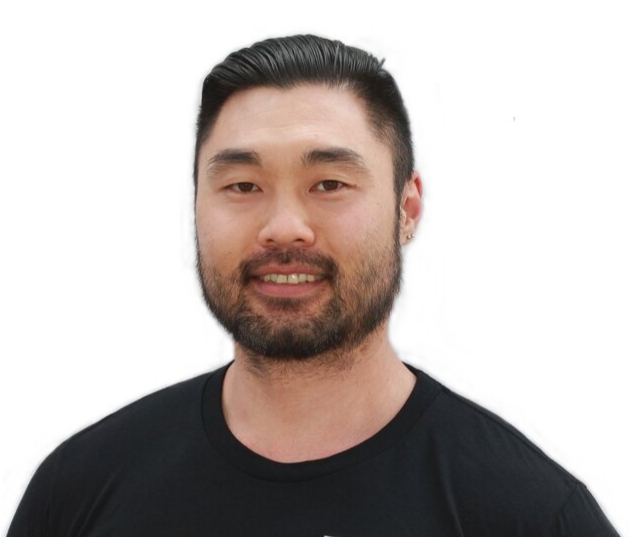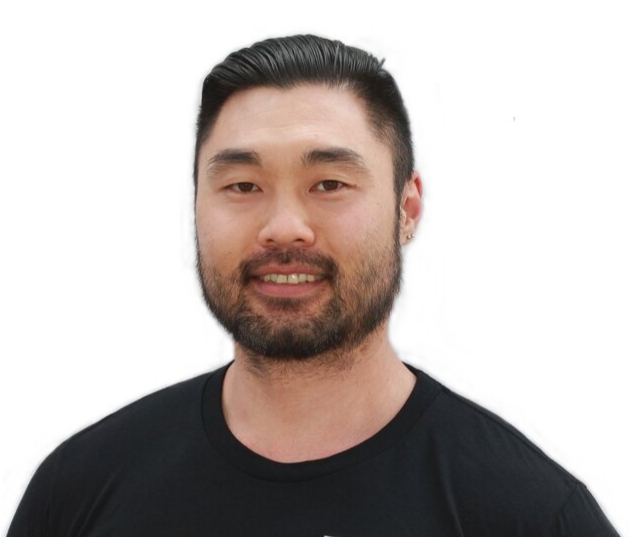 Samuel Lee R.Ac is a Registered Acupuncturist trained in Traditional Chinese Medicine (TCM) Acupuncture who constantly pursues and researches modern acupuncture techniques.
Growing up playing sports, Sam often received the amazing benefits of Acupuncture to help reduce swelling, inflammation, and pain which allowed his body to properly and quickly heal.
By treating the body as a whole system and addressing the root cause of an issue, Sam's techniques have shown great results in alleviating pain, as well as reducing stress, anxiety, and depression. Sam's treatments can increase energy levels, blood flow, and a patient's overall sense of well-being.
Sam's primary focus is to address musculoskeletal issues (sports injuries, chronic pain, acute pain, sciatica, etc.) along with mental-emotional concerns (stress, anxiety, insomnia, depression). Sam is also fascinated with Acupuncture's ability to address digestive, hormonal, and fertility issues.
By implementing and fine-tuning the right combination of classical techniques (TCM Acupuncture, Fire Cupping, Tui-Na Massage) along with modern modalities (Electro-Acupuncture, Silicone Cupping, Fascial Stretch Therapy), Sam strives to work with his patients to enhance the mind-body connection in order to achieve a higher quality of life.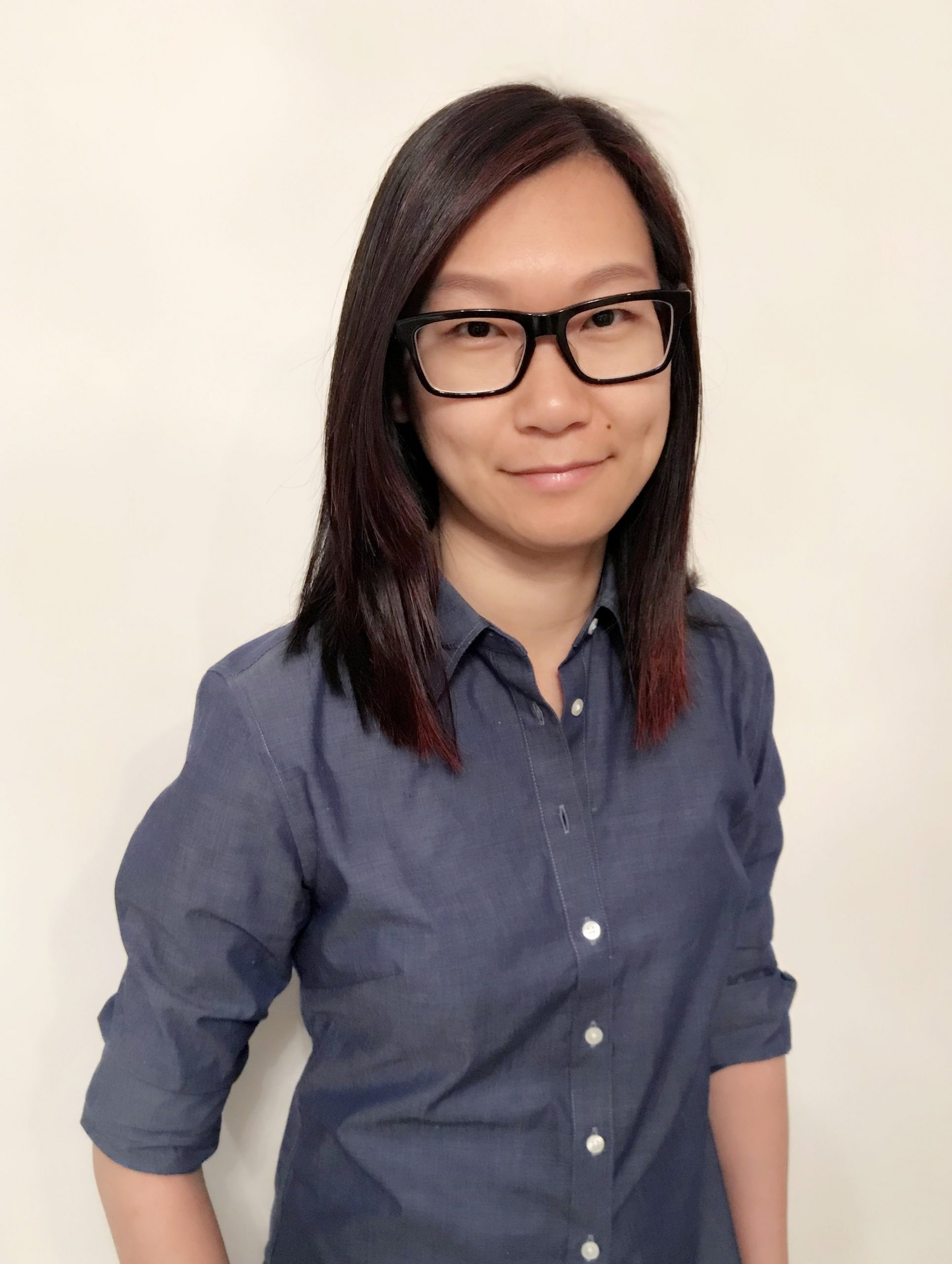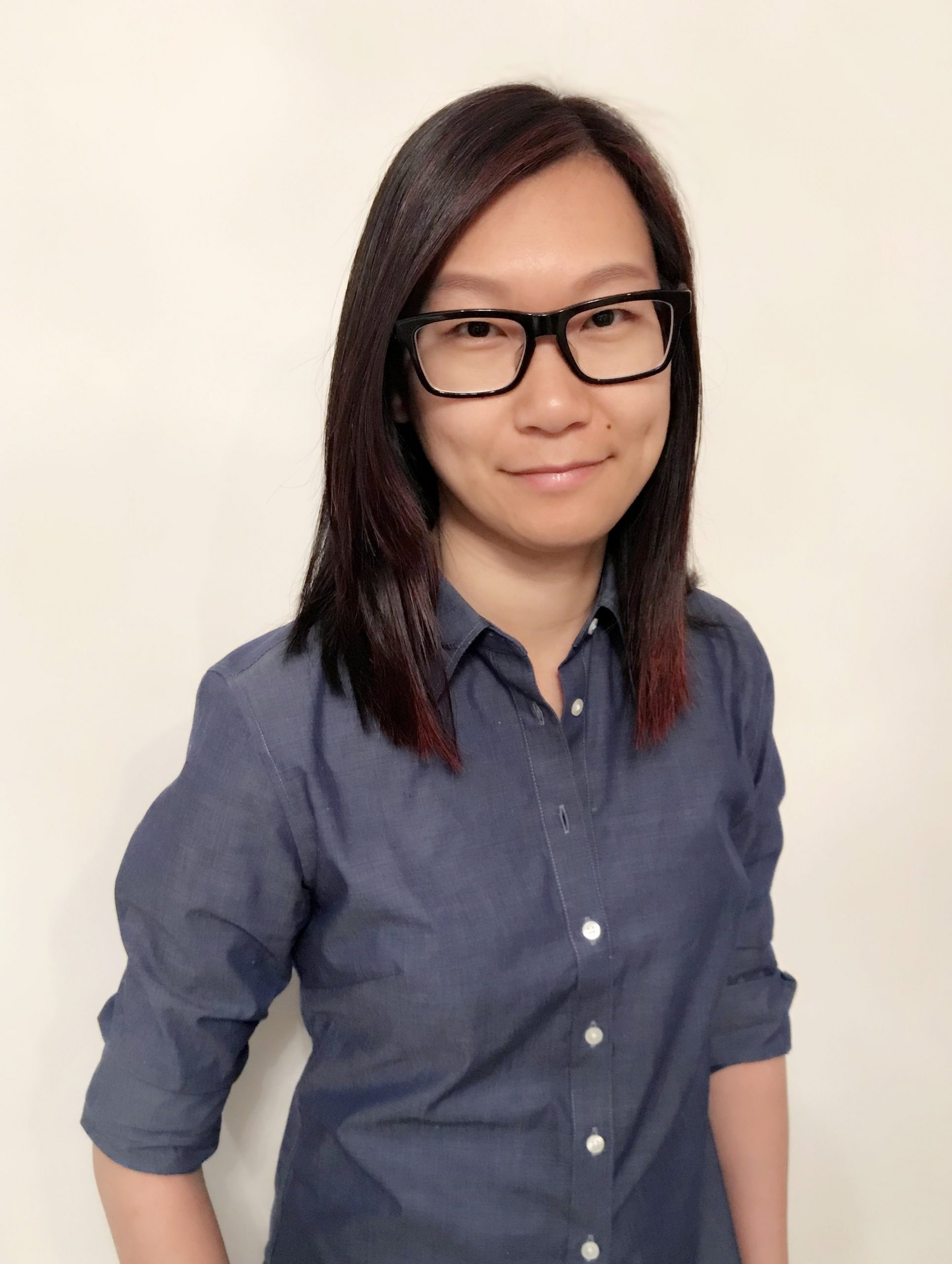 My name is Vermonte Wong and I am a Registered Clinical Counsellor, I specialize in working with individuals dealing with depression, anxiety, identity, post-trauma symptoms from motor vehicle accidents, and substance use, among other issues. I am a collaborative and client-centered therapist with a cultural-sensitive and trauma-focused lens, who utilizes a mixed modality, such as CBT, EMDR, acceptance and commitment, and DBT, to help clients to identify and challenge negative thinking patterns, as well as making changes in their behaviours such as replacing unhelpful coping strategies, emotion regulation skills, relaxation and mindfulness exercises. My goal of counselling is to provide you with a safe environment to feel heard and validated, as well as to give you strategies and tools in helping you feel better.
Registered Cinical Counsellor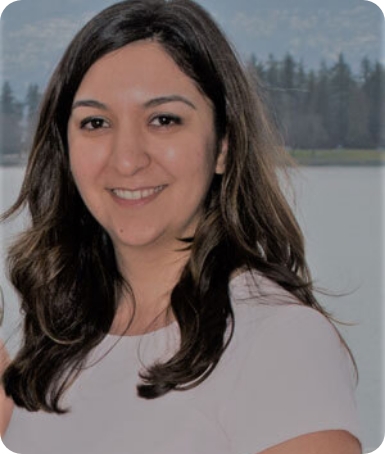 Shahla Jalali-Mazlouman is a registered clinical counsellor and a member with the British Columbia Association of Clinical Counsellors (BCACC) and Canadian Counselling and Psychotherapy Association (CCPA).
She holds a Master of Counselling Psychology from the University of British Columbia (UBC) in Vancouver, BC. She has also completed post graduate training in play therapy, parent child relationship therapy, expressive and creative art therapies, and trauma counselling. Her career as a counsellor began when she started working in the school system where she provided counselling to adolescents struggling with anxiety, depression, self-injury and suicidal ideation, and prevention. Her career further developed in the non-profit sector where she became interested in helping individuals with a history of abuse and trauma in adults and adolescents, childhood trauma, and child behaviour concerns.
As a therapist, Shahla provides a warm, inviting, safe, and therapeutic environment. She helps individuals in rediscovering, and rebuilding those parts that may have been lost or bent as a result of traumatic incidents, or daily life stressors. Shahla uses creative and expressive modalities to help individuals share their experiences that may be difficult to express verbally, in a safe and therapeutic manner. In addition, Shahla is trained in play therapy, using toys to allow children to express their world and difficulties, while learning about emotions and self regulation in an empowering and effective manner. In her work, Shahla helps each individual to reflect, explore, and discover their inner knowledge.
Shahla provides counselling in both English and Farsi. Her offices is conveniently located in North Burnaby.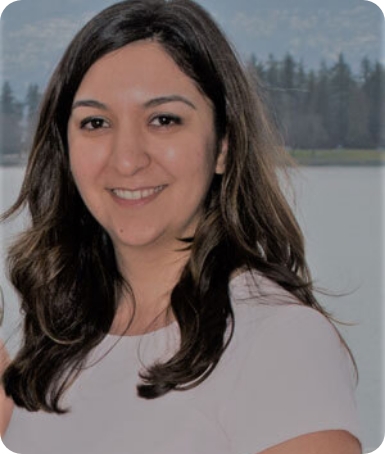 Registered Massage Therapist
Registered Massage Therapist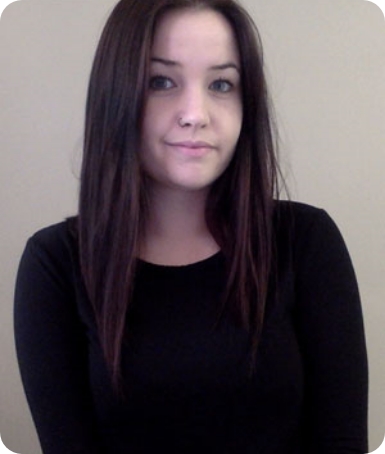 Megan completed the comprehensive and Accredited Massage Therapy program of Eastern College in Newfoundland and Labrador in 2015. She is currently an active member of both the College of Massage Therapists of BC and the Registered Massage Therapists' Association of BC. Megan is passionate in helping alleviate pain and dysfunction of the body and improving the overall health of her clients. She tailors each treatment specifically to the needs and goals of each person, using a variety of techniques that include Swedish, myofascial, and joint mobilizations and trigger point therapy. Megan also encourages good communication throughout the massage to create a safe and effective treatment. Megan empowers her patients with education and promotes a positive lifestyle. Through individualized treatment plans, she strives to care for each patient with kindness and sustain to make sure proper muscle balance and body attentiveness.
Megan uses an integrative approach to address each client's unique requirements and she believes strongly in the transformative control of human touch. Megan brings a powerful understanding of the body into each session and is eager to help her clients reach their self-care goals. Megan pulls from her personal and professional experience to help clients address skeletal-muscular issues occurring from injuries and daily overuse. Megan is very concerned and motivated to keep patients moving with ease. Megan believes in a drug-free and natural method of getting patients back into a normal pain-free lifestyle. She is passionate, eager and enthusiastic in the pursuit of continued education to responsibly care for her patients. Megan believes in honesty, truthfulness and respect for her patients. She gives value to privacy and confidentiality. She pledges the highest level of professionalism within her business and clinic.
Megan uses an integrative approach to address each client's unique requirements and she believes strongly in the transformative control of human touch. Megan brings a powerful understanding of the body into each session and is eager to help her clients reach their self-care goals. Megan pulls from her personal and professional experience to help clients address skeletal-muscular issues occurring from injuries and daily overuse. Megan is very concerned and motivated to keep patients moving with ease. Megan believes in a drug-free and natural method of getting patients back into a normal pain-free lifestyle. She is passionate, eager and enthusiastic in the pursuit of continued education to responsibly care for her patients. Megan believes in honesty, truthfulness and respect for her patients. She gives value to privacy and confidentiality. She pledges the highest level of professionalism within her business and clinic.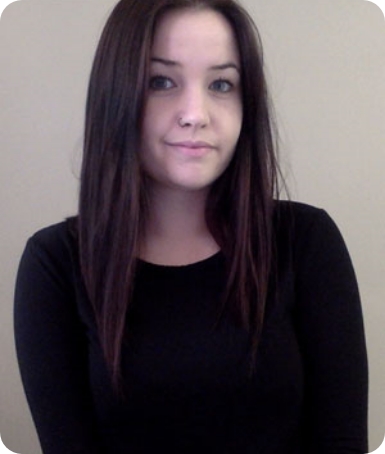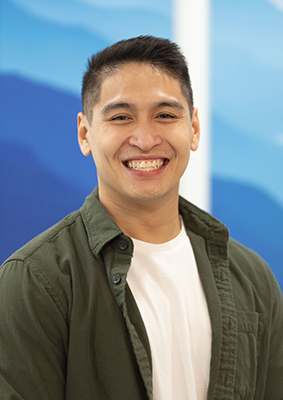 Registered Massage Therapist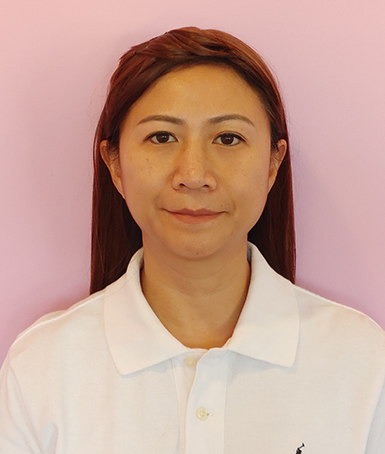 Dave has been working in rehabilitation since 2014. He currently has a bachelor's degree in Kinesiology from Simon Fraser University with a concentration in Active Health and Rehabilitation and a diploma in Registered Massage Therapy from Langara College.

He normally sees all types of populations and conditions but has a particular interest in chronic pain management. He is dedicated in constantly updating his skillset through reading research papers and taking continuing education courses focusing on that goal.

As an RMT, Dave uses manual therapy alongside therapeutic movements to provide a meaningful experience during each appointment. His aim is to treat the person in their entirety not just their anatomy, catering each treatment to what each person resonates with the most.

Outside the clinic, you'll see Dave enjoying strength and mobility training, cooking, golfing, dancing, and travelling. In the past, he's been involved in activities ranging from competing internationally as the captain of SFU Cheerleading to recreational leagues for dodgeball and softball.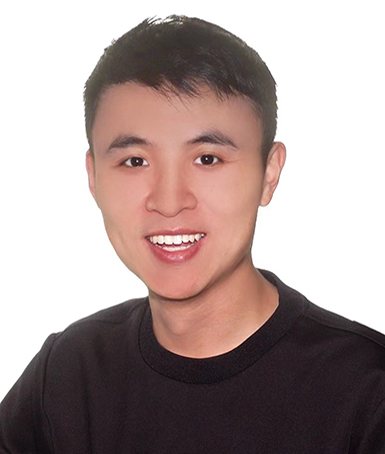 Registered Massage Therapist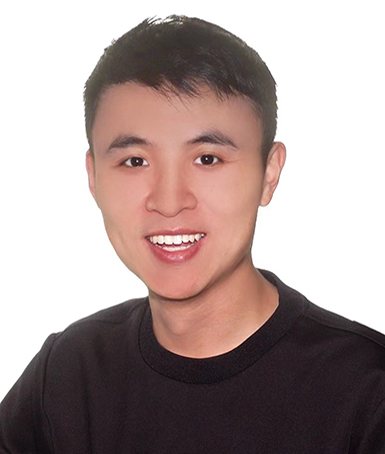 Yechao (Charles) Hu has been in the massage industry for more than 3 years. He was born in China and has always liked to travel, living in Singapore, Australia, and New Zealand for more than one year in each place. He learned a variety of massage techniques in these countries. He completed his RMT studies in Vancouver and Toronto and has received RMT licenses in both BC and Ontario. He is a member in good standing with the College of Massage Therapists of BC (CMTBC) and the College of Massage Therapists of Ontario (CMTO).
Charles is a good listener and a kind, considerate person who enjoys assisting people to improve their health and well-being. Assessment is his favourite RMT subject, and he is skilled at evaluating a patient's condition and determining the treatment needed. He is skilled at a variety of different techniques depending on the needs of the client, such as deep tissue massage and Swedish massage. He can do myo-fascial techniques which can release adhesions and tension in the body.
In addition, he has been to Malaysia, South Korea, and Hong Kong. He speaks English and Mandarin and is learning Cantonese. In his free time, he enjoys cooking very much and likes both Western and Asian cuisine. He has tried skiing, bungee jumping, and parachute jumping. He would like to do more outdoor sports in the future.
Registered Physiotherapist
Registered Physiotherapist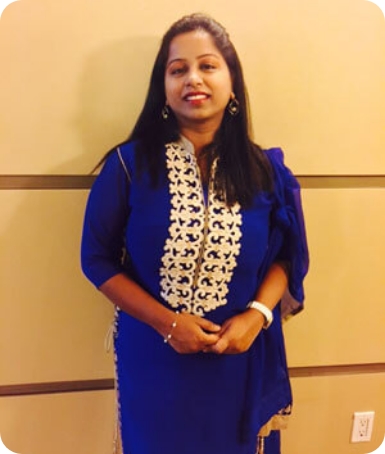 Deepika graduated with Bachelors of Physiotherapy from Pravara Institute of Medical Sciences, Maharashtra University of Health Science, India (2007). She was University topper and Topper of her College with distinction in Psychology during her bachelors. In addition, she holds a Masters degree in Global health and Human Administration services from Fairleigh Dickinson University, New Jersey, USA( 2013). She worked as a Registered Physiotherapist in India in both hospital and clinic based setting.
Deepika immigrated to Canada in 2012 and completed a Canadian Healthcare Content Course at University of Toronto. She then finished her IEP program from UBC in 2015 and has passed written and practical's of the Canadian Physiotherapy National Exam. She uses integrated manual therapy with exercise prescription to treat Orthopedic, neurological, sports,work related and motor vehical accident injuries. Her areas of interest are sports injuries, chronic pain, neurological conditions, post op patients and exercise prescription. In her physiotherapy practice, she works hard to educate each of her patients on strategies for self-care and integrating exercise into daily schedule. She strongly believes that good communication and follow-ups are important factors in ensuring continued care and managing healthy lifestyle. Fluent in English, Hindi and Marathi understands and speaks little bit of Punjabi and Gujarati.
In her spare time, Deepika helps students preparing for the Canadian National exam through her Facebook community PCE theory and practical to become registered physiotherapist in Canada. Her hobbies are dancing, swimming and travelling to new places.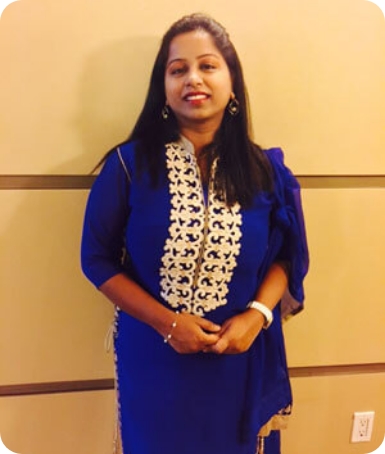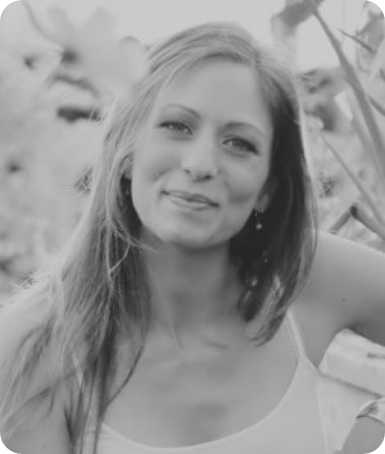 Registered Physiotherapist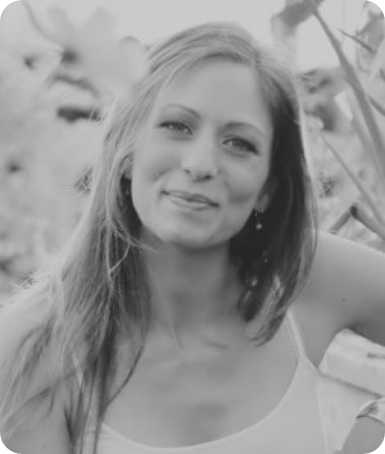 Nicole is an Austria-trained physiotherapist since 2005 whose love of Vancouver's beauty brought her here to stay. She has experience in orthopaedics and oncology for all age groups and has furthered her education through training in visceral manipulation, lymph drainage, trigger point therapy and relaxation techniques. She has completed post-graduate work that certifies her to assess and treat women's health issues such as pelvic pain, incontinence, sexual dysfunction, prolapse, and pelvic floor rehabilitation.
She is skilled in treating perinatal and postpartum injuries, back and neck pain, as well as a wide variety of sports related injuries. She has obtained her Acupuncture (AFCI) certification in 2012 and uses needling in combination with manual techniques to help her patients on their path to recovery. Nicole's therapy approach is a unique blend of European and North American treatments.
Nicole is an active Capoeirista, Samba and Belly Dancer. She enjoys spending time with her four kids being out in nature, bike riding around Vancouver, and practising yoga.
Registered Physiotherapist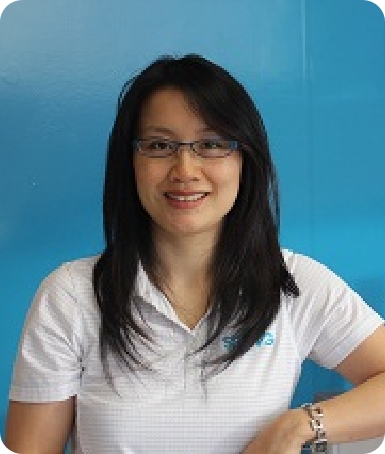 Jacqueline Bourne obtained her degree in Physical Therapy from the University of Western Ontario in1998. She also has a Bachelor of Science degree in Biology (and a minor in Kinesiology) from Simon Fraser University. Since graduating, Jacqueline has continued her education by completing courses in acupuncture, muscular imbalances and manual therapy. She obtained the Certificate from the Acupuncture Foundation of Canada in 2002 and the Intermediate Diploma of Manual and Manipulative Therapy in 2006.
She has worked extensively with a variety of orthopaedic conditions and has a special interest in muscular imbalances, posture and biomechanics. Her treatment focus involves helping clients to obtain maximal function and mobility and showing clients how to independently maintain optimal performance and manage pain.
Jacqueline believes in an active approach to treatment so that clients can return to normal, everyday activities. Outside of the clinic, Jacqueline's time is largely spent with her family (including two little children). Her hobbies include skiing, hiking, reading and flamenco dancing.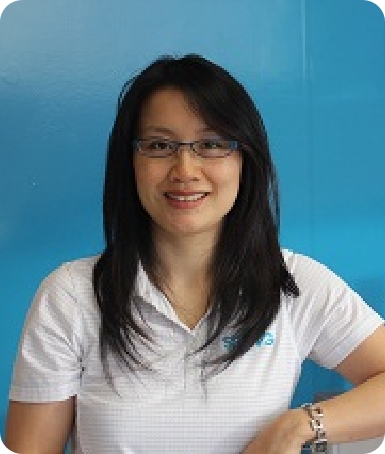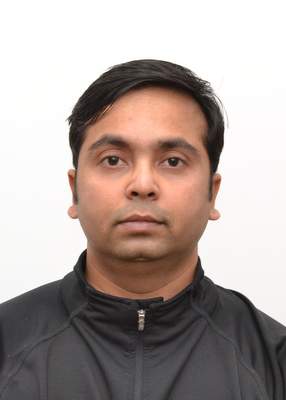 Registered Physiotherapist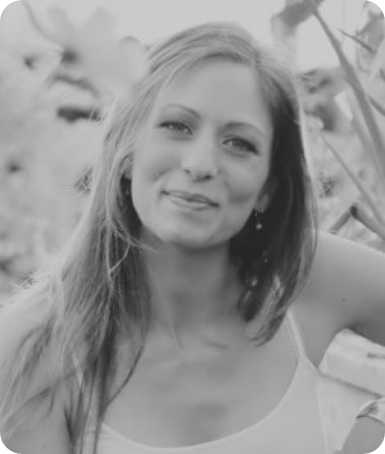 Kumar offers over 13 years of experience working for a population with orthopedic, neurological, cardiovascular, and pediatric conditions. He obtained his Bachelor's Degree in Physiotherapy, Pt.DDUIPH, New Delhi, India ( 2000-2005 ), Master in Physiotherapy and became a Registered Physiotherapist with the College of Physical Therapists of British Columbia in recent years.
From 2007-2011 he worked within World Health Organization projects providing education and training on the most recent advances and techniques in Physiotherapy to students in Sri Lanka. In addition to this, he assisted in university's education, project development, collaboration and partnership development with community partners in Sri Lanka.
Kumar is a strong team player, has excellent communication and listening skills and demonstrates professionalism with his patients.
His areas of expertise are:
Motor vehicle injuries (ICBC)
Sports injuries and rehabilitation
Pre and Postoperative rehabilitation
Workplace and Occupational Injuries 
Registered Hearing Specialist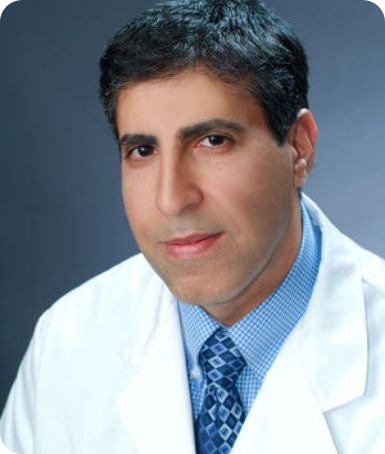 "Reza Jahanshahi is registered hearing practitioner with the college of speech and Hearing Health Professionals of BC with 22 years of experience in the field. Reza is owner and operator of Acoustica Hearing Clinic for 20 years in Burnaby. He have helped over several years many patient to hear better and improve quality of their life. Hearing is our primary way of communication, socializing and to stay engaged with our environment. Hearing health is just as important as any other aspect of health and well being. Our Commitment at Acoustica is to change people's lives for better.."
Acoustica's service includes: – Free Hearing Assessment – Tinnitus Assessment – Affordable High Quality Hearing Aids including latest digital, Rechargeable, Water Proof, Virtually invisible. – Repair while you wait with experienced factory trained technicians.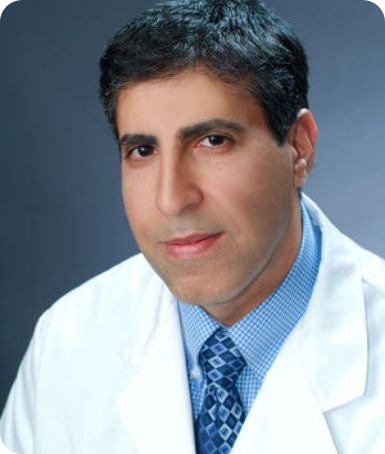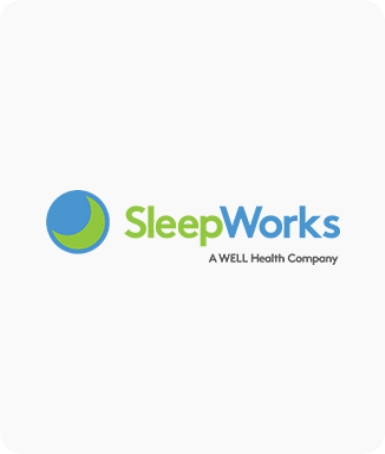 SleepWorks Medical Inc is Dedicated to providing Canadians with early detection and treatment of fatal sleep disorders such as Obstructive Sleep Apnea.
We are extremely proud of our customer service excellence program. All our patients are offered state-of-the-art home sleep testing diagnostic equipment. Our unique approach ensures that our patients receive the correct treatment the first time.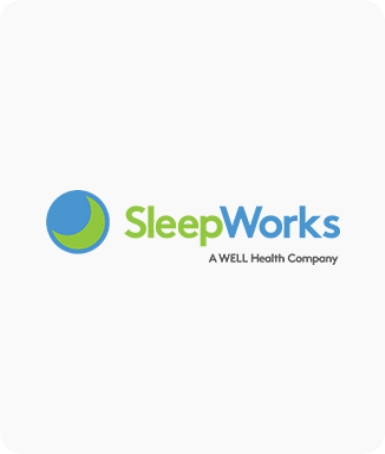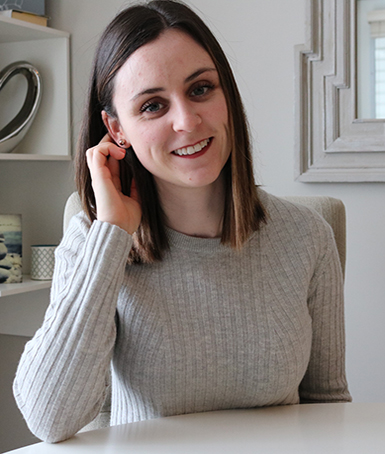 Hi! My name is Kelsey and I am a Registered Dietitian licensed in British Columbia. I am a weight inclusive practitioner and believe that nutrition can support everyone's journey to health. With the abundance of nutrition information and misinformation online it can be tricky to navigate on your own. I can help guide you through evidence-based nutrition information while also tailoring to your unique needs as a one size approach does not fit all. I guide my clients through gentle nutrition tips and strategies to help meet their needs. I can support a variety of nutrition concerns like maintaining a healthy heart, plant-based nutrition, gut disorders, sports nutrition, and more. I also provide supplement guidance as I know how difficult it can be to know which supplements may or may not be right for you.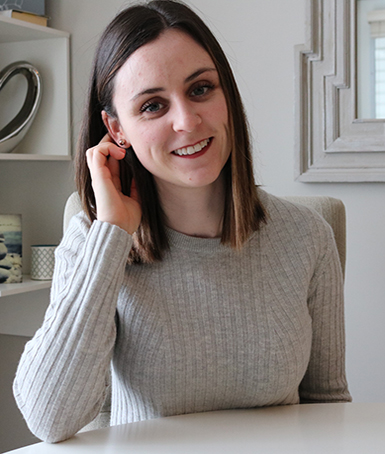 Our administration and support staff all have exceptional people skills
and trained to assist you with all medical enquiries.