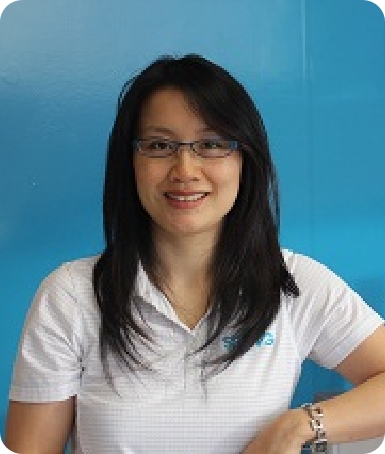 Jacqueline Bourne obtained her degree in Physical Therapy from the University of Western Ontario in1998. She also has a Bachelor of Science degree in Biology (and a minor in Kinesiology) from Simon Fraser University. Since graduating, Jacqueline has continued her education by completing courses in acupuncture, muscular imbalances and manual therapy. She obtained the Certificate from the Acupuncture Foundation of Canada in 2002 and the Intermediate Diploma of Manual and Manipulative Therapy in 2006.
She has worked extensively with a variety of orthopaedic conditions and has a special interest in muscular imbalances, posture and biomechanics. Her treatment focus involves helping clients to obtain maximal function and mobility and showing clients how to independently maintain optimal performance and manage pain.
Jacqueline believes in an active approach to treatment so that clients can return to normal, everyday activities. Outside of the clinic, Jacqueline's time is largely spent with her family (including two little children). Her hobbies include skiing, hiking, reading and flamenco dancing.