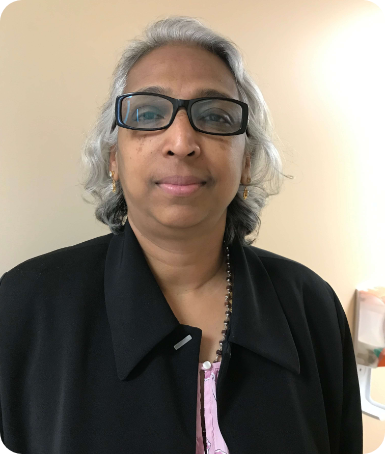 Noorjahan Jaganath is a Registered Nurse Practitioner whose focus is to provide comprehensive care to populations of all age groups. She has 30-years of nursing experience, of which she has been managing patients of Northern Saskatchewan independently since 2013. She became an NP in 2017 and now registered to practice in BC. She provides care with empathy and kindness.
She holds an MSc in Child Health Nursing from MGR Medical University(2000) and an MSc in Health Sciences from the University of London (2005) and Masters in NP from Athabasca University. She has been a nurse in critical care, pediatrics, and gerontology. She also worked as a faculty at the University of the Fraser Valley and a Clinical Associate of UBC.

In her free time, Noorjahan enjoys taking her dog for long walks, spending time with her husband and daughter as well as relaxing at home watching good TV programs.
– PLEASE NOTE THAT REGISTERED NURSE PRACTITIONER Noorjahan Jaganath IS TAKING NEW PATIENTS BUT SHE CAN ONLY TAKE PATIENTS WHO ARE LIVING IN BURNABY AND DIDNT HAVE A FAMILY DOCTOR FOR AT LEAST ONE YEAR-