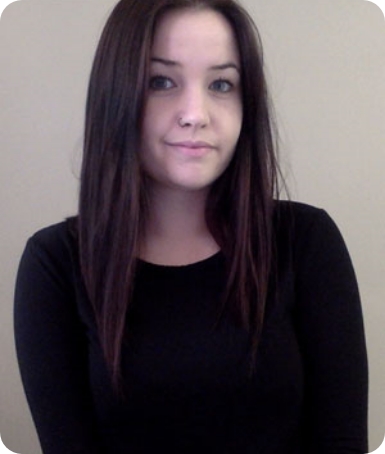 Megan completed the comprehensive and Accredited Massage Therapy program of Eastern College in Newfoundland and Labrador in 2015. She is currently an active member of both the College of Massage Therapists of BC and the Registered Massage Therapists' Association of BC. Megan is passionate in helping alleviate pain and dysfunction of the body and improving the overall health of her clients. She tailors each treatment specifically to the needs and goals of each person, using a variety of techniques that include Swedish, myofascial, and joint mobilizations and trigger point therapy. Megan also encourages good communication throughout the massage to create a safe and effective treatment. Megan empowers her patients with education and promotes a positive lifestyle. Through individualized treatment plans, she strives to care for each patient with kindness and sustain to make sure proper muscle balance and body attentiveness.
Megan uses an integrative approach to address each client's unique requirements and she believes strongly in the transformative control of human touch. Megan brings a powerful understanding of the body into each session and is eager to help her clients reach their self-care goals. Megan pulls from her personal and professional experience to help clients address skeletal-muscular issues occurring from injuries and daily overuse. Megan is very concerned and motivated to keep patients moving with ease. Megan believes in a drug-free and natural method of getting patients back into a normal pain-free lifestyle. She is passionate, eager and enthusiastic in the pursuit of continued education to responsibly care for her patients. Megan believes in honesty, truthfulness and respect for her patients. She gives value to privacy and confidentiality. She pledges the highest level of professionalism within her business and clinic.
Based on the initial consultation of what your body needs, she combines manual manipulation, fascia release, corrective techniques, thai stretches and reflexology spa therapy. Megan regulates pressure to what suits you and is most comfortable for you. Also, all her therapies are held in a relaxing ambiance to aid recovery. She believes this enables her to read people and to quickly build a link. She is a results-driven therapist and routinely follows up with her clients to ensure their recovery is progressing well. She has many regular clients who require weekly therapeutic massages as they derive major benefits from her personalized sessions. She does her best with respect and love beside that she loves communicating and always tries to learn from people. Before She starting massage, she will send you a health questionnaire. That way, she can best determine how to treat your specific needs. She will then customize her session accordingly by using various professional massage techniques. She is committed to continually learning and growing her skills as a complementary therapist. She works with her clients to encourage their participation in this powerful self- healing process and teaches them more about the benefits of holistic therapy.