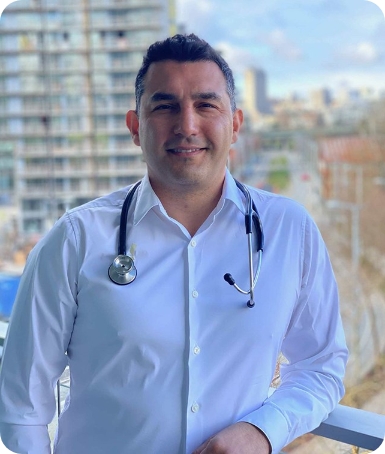 After earning a B.Sc. in Physics from the University of British Columbia, Dr. Sakian completed his medical school in the Netherlands Antilles. He then moved to New York for a three year residency program at North Shore LIJ hospital to further diversify his education and training as a Physician.
Dr. Sakian has previously worked at the Brentwood Medical Clinic and has recently joined the experts at Spring. He is excited to continue to serve all patients in particular in the Burnaby area and hopes to establish many new long-term patient-doctor relationships. Dr. Sakian enjoys sports, outdoor activities, and loves music. Currently, in addition to working at Spring Integrative Medical Centre, Dr. Sakian works at cedar cottage medical clinic.
Dr. Sakian also has extensive experience working with Geriatrics patients and offers "Cosmetics" services.