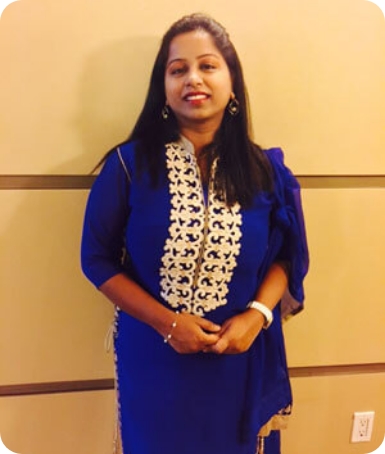 Deepika graduated with Bachelors of Physiotherapy from Pravara Institute of Medical Sciences, Maharashtra University of Health Science, India (2007). She was University topper and Topper of her College with distinction in Psychology during her bachelors. In addition, she holds a Masters degree in Global health and Human Administration services from Fairleigh Dickinson University, New Jersey, USA( 2013). She worked as a Registered Physiotherapist in India in both hospital and clinic based setting.
Deepika immigrated to Canada in 2012 and completed a Canadian Healthcare Content Course at University of Toronto. She then finished her IEP program from UBC in 2015 and has passed written and practical's of the Canadian Physiotherapy National Exam. She uses integrated manual therapy with exercise prescription to treat Orthopedic, neurological, sports,work related and motor vehical accident injuries. Her areas of interest are sports injuries, chronic pain, neurological conditions, post op patients and exercise prescription. In her physiotherapy practice, she works hard to educate each of her patients on strategies for self-care and integrating exercise into daily schedule. She strongly believes that good communication and follow-ups are important factors in ensuring continued care and managing healthy lifestyle. Fluent in English, Hindi and Marathi understands and speaks little bit of Punjabi and Gujarati.
In her spare time, Deepika helps students preparing for the Canadian National exam through her Facebook community PCE theory and practical to become registered physiotherapist in Canada. Her hobbies are dancing, swimming and travelling to new places.